The Fifteen Project | DUET
Two men. They are concentrated and disarming. In a meticulous game of pointing fingers and alluring looks, curving torsos and countervailing bodies, their movements become infectious as they readily shift from the ordinary to the extraordinary.
Out of the curiosity he has for the implicit role of the audience while watching a performance, Arno Schuitemaker - without getting explicit - created The Fifteen Project | DUET with inspiration drawn from the science of mirror neurons, neurons we all have and by which we are able to unnoticeably share movements with others. With The Fifteen Project | DUET, he brings an upbeat and humorous work into being, where a workout-for-the-mind and intense physical demand fuse in an intertwined embodiment.
The Fifteen Project | DUET was selected for the Aerowaves Priority List 2013.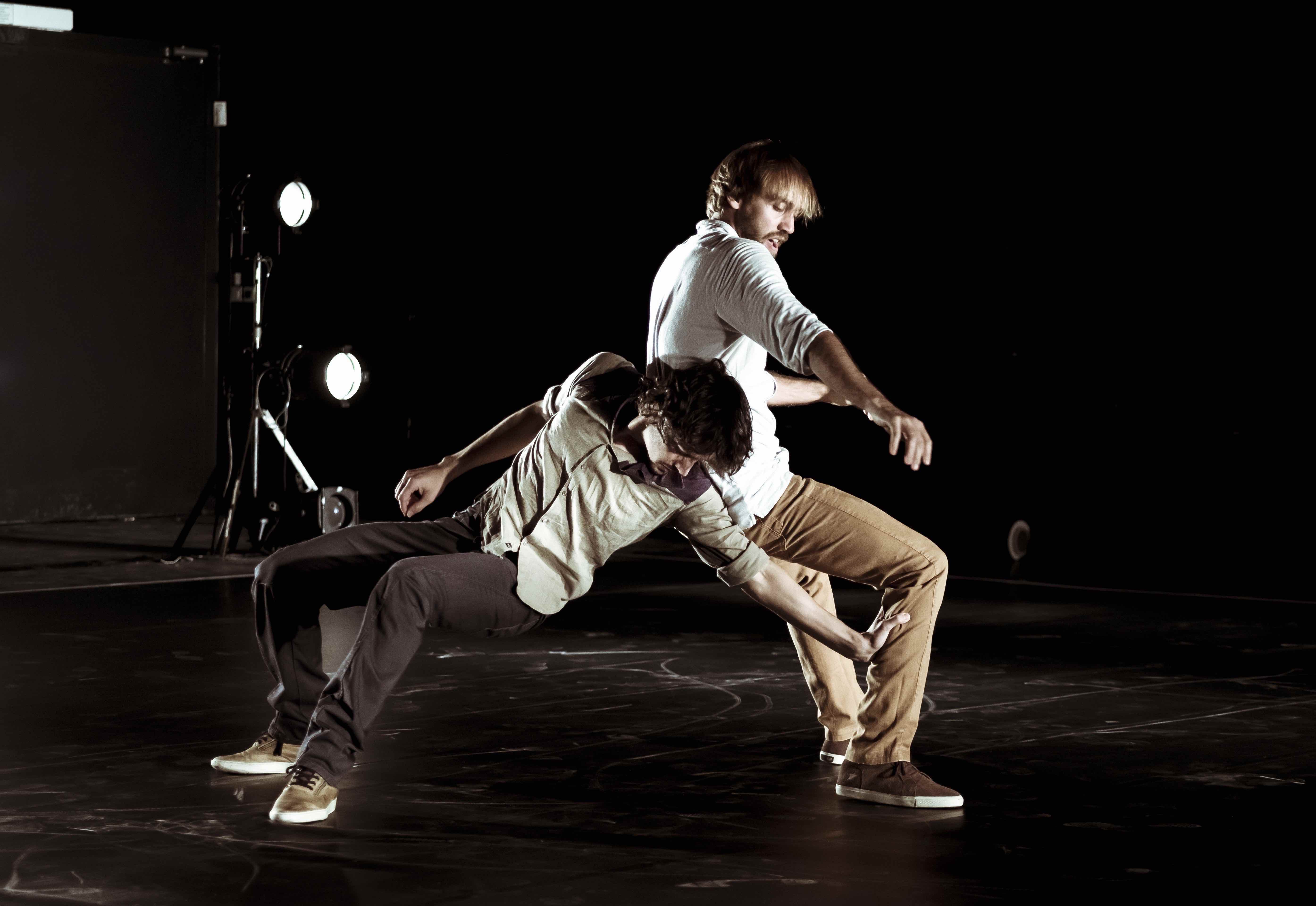 Press
"Convincing, of an miraculous charm and perfectly performed." - Brigitte Manolo, DFDanse
"You want to see Manel Salas and Mitchell-lee van Rooij again and again. A dazzling act of pointing fingers and bodies that don't let go of each other. Clear and appealing." - Mirjam van der Linden, de Volkskrant
"A bold physicality and an excellent execution enchant the audience." - Giovanna Rovedo, Nucleo artzine
Credits
Concept and creation: Arno Schuitemaker (creation in collaboration with the original cast)
Performed by: Manel Salas, Quentin Roger (cast 2016/2017)
Music composition: Wim Selles
Lighting design: Ellen Knops
Costumes: Judith Abels
Length: 20 minutes
Production
The Fifteen Project| DUET is a SHARP/ArnoSchuitemaker production. The work is created in a coproduction by Productiehuis Brabant, Generale Oost, Musis Sacrum / Schouwburg Arnhem, with generous support by CSC Centro per la Scena Contemporanea / Casa della Danza di Bassano del Grappa and the Jheronimus Bosch 500 Foundation.